Your home / property may be repossessed if you do not keep up repayments on your mortgage.
The Financial Conduct Authority does not regulate some forms of Buy to Lets.
Think carefully before securing any other debts against your home.
There may be a fee for mortgage advice. The precise amount will depend upon your circumstances but will be agreed with you before proceeding.
A simpler mortgage journey
Our experienced advisors will work with you to find a mortgage that meets your needs, ensuring the process is as fast and stress-free as possible.
An initial consultation to discuss your mortgage requirements and to gather necessary information.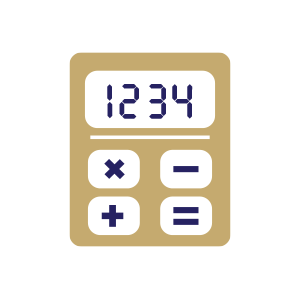 We will present options from thousands of deals and advise you as to what may be the most suitable.
We offer a fully managed application process so you can relax knowing we will be there for you every step of the way.
Your mortgage journey is complete.
Common mortgage questions
Different mortgage scenarios
Professional and hassle-free

From the first interaction to securing a new mortgage deal for us Mallory Financial has been fantastic. A very professional organisation always ready to help if we needed it and honestly just took all the hassle out of the process. Our personal advisor Jayne was always available and guided us through everything. Would highly recommend to anyone that wants a hassle-free experience.
1st class service

Cheryl was absolutely outstanding from start to finish. Nothing was too much trouble, she was professional, knowledgeable, kept in constant contact and knew our circumstances throughout, considering how many customers she must have it felt like we had someone who was just their to support us. Absolutely 1st class service, can't recommended highly enough!
Brilliant service

Abs was absolutely brilliant throughout the process of securing our mortgage, even down to getting us the agreement in principle on the evening he returned from his holiday so that we could make an offer on the house. He was very responsive throughout and made the whole process stress-free. He was friendly, professional and very helpful. I cannot recommend him highly enough.
I would thoroughly recommend

Rob was very thorough when dealing with my application, he was always available and could quickly cover my 'what if's' and various scenarios. Market conditions were very unsettled but we were patient and got the right deal in the end. I will be returning.
Highly recommended

Highly recommended. Abs Ibrahim was incredibly quick in arranging a mortgage for us after we were let down by a previous broker. We had a decision in principle within a few hours!!
We soon found a property and have since been given the full mortgage offer. Abs was there for us every step of the way.
Communication has been excellent throughout the whole process, and no question was left unanswered. Absolutely 100% recommended.
Exceptional Service

We have received a fantastic experience with our advisor Jayne, she worked really hard to find us the right deal to suit our needs. Jayne was on hand to answer any questions and always kept us updated with the progress of our mortgage. I would 100% recommend Jayne and I will definitely be contacting her again when I come to remortgage. Thank you 😃
First-class service!

In January, I decided to buy an apartment in London and arrange my first mortgage. It is my nature to research, prepare, plan and be in control, but when you have constraints, you need professional help. Buying a property and arranging a mortgage is a real stress that could end in a long nightmare. After a month and a half of working with Abs Ibrahim, I bought my apartment with minimal pressure and stress.
Honestly, I was lucky to find a professional always available to clarify my doubts and most important he worked to give me the best solution on the market for my case. Abs has demonstrated experience and knowledge in the mortgage market, and his work saved me money and time. I will return to him for financial advice.
I would recommend Mallory Financial and Abs.
I would recommend Mallory Financial

I would recommend Mallory Financial, and in particular Jayne who worked tirelessly to find a product that suited my situation during one of the markets most volatile periods. She was on call around my schedule and she never gave up. My future is secure thanks to Jayne.
Highly recommend

I was contacted very quickly after my initial enquiry online by Jayne. Jayne has been amazing and has assisted at random times to fit in with work schedules. Jayne is very reassuring and compassionate with the way she helps putting you at ease every step of the way.
Thank you for making the process seamless.
I had an excellent experience

I had an excellent experience buying my apartment supported by Jayne. It was a complicated process but Jayne was supportive every step of the way, offering advice and possible solutions at every stage. Jayne's frequent communication and tireless efforts kept everything on track. I would definitely come back if buying again in future.
Important information
There may be a fee for mortgage advice

Your home may be repossessed if you do not keep up repayments on your mortgage

The Financial Conduct Authority does not regulate some forms of buy to lets

We do not provide advice on equity release including lifetime mortgages and home reversion schemes and will refer to an approved specialist

Think carefully before securing any other debts against your home